Welcome to UUGSB!*
*short for Unitarian Universalist Congregation of the Great South Bay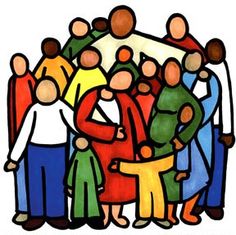 Are you wondering:
Would you like it here?

If you take seriously time-honored guidance for ethical living…

If you are inspired by humanity's capacity to make a positive difference…

If you are happy to affirm the worth and dignity of us all—whatever may be our racial/ethnic identity, pronouns or gender expression, sexual/affectional orientation, family structure, income, immigration status, language, size, abilities…
…then you might love it here!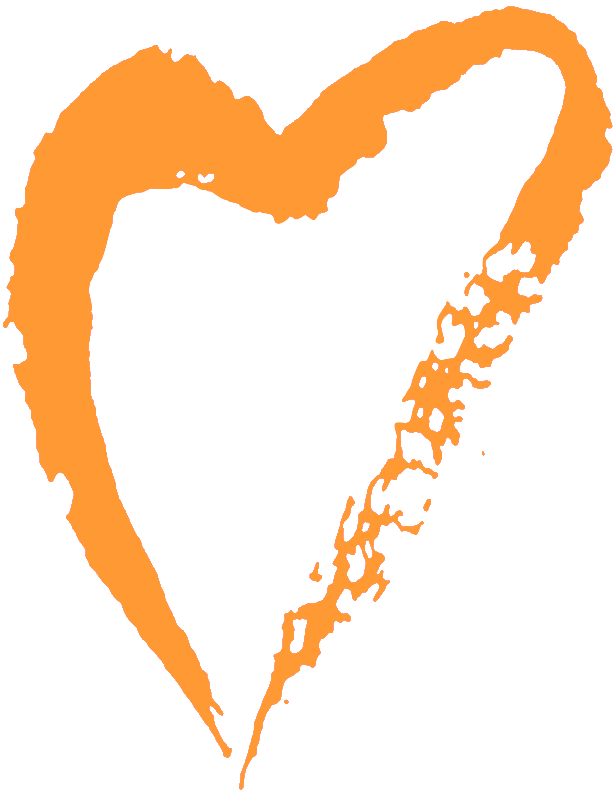 ---
Mission statement of this congregation
We are an open and compassionate community that welcomes diversity, fosters intellectual, cultural, and spiritual growth, and works for a more just, peaceful, and sustainable world.
Each UU congregation is self-governed.
Together, we decide our mission and chart our future course.
---
Principles of the Unitarian Universalist Association of congregations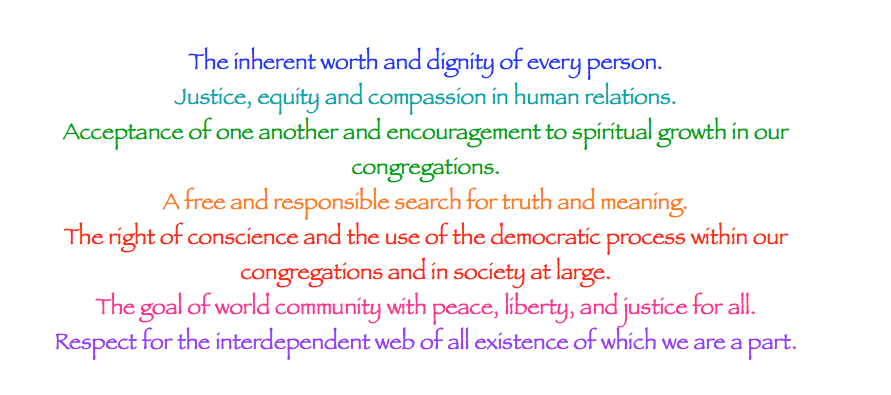 These principles are not doctrine.
The history of their adoption is here.
There might be something you would change, or add.
With our democratically-run Association of congregations,
revision of these principles is always possible.
---
Other UU communities on Long Island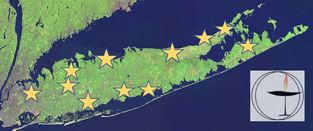 Every UU community has a different flavor! If you want to keep looking, you can check out the full list of Long Island's UU congregations here. At this page, you can get more information and search by city/zip code.
---
Directions
We are at 11 Collins Ave. It's a block and a half from the center of downtown Sayville, heading east from the intersection of Railroad Ave and Main Street.
Via Long Island Expressway: Exit 59 South (Ocean Ave)
Take the LIE to Ocean Ave, Exit 59 South. Drive about 1 mile south and follow the road's turn to the left, changing into Lakeland Avenue. Continue south for another 5 miles.
Turn left (east) onto N. Main Street, and then an immediate right at the fork onto S. Main St/Middle Road. At the first intersection, you will see a white church on your left — we are across the street in the 1-story brick building (11 Collins Ave). Make a right at this intersection onto Collins Ave.
Parking is available in the small lot next to the building, or in the larger municipal lot directly across Collins Ave.
---
Via Sunrise Highway: Exit 49 South (Lakeland Ave)
Take Sunrise Highway to Lakeland Ave, Exit 49 South. Turn south onto Lakeland Ave, and drive about 1-1/2 miles south.
Turn left (east) onto N. Main Street, and then… (Continue following the previous directions.)
---
By Train
Take the Long Island Rail Road to Sayville station. Take a taxi or walk south to 11 Collins Avenue, which is about 1/2 mile south-southeast.
---
History of this community
Q: So UUGSB is starting anew, after a 60+ year history?
A: Yes! Here's our origin story, and why we're making a fresh start now.
1957: A group of friends, many of them scientists at Brookhaven National Lab, started a weekly discussion group that met in their homes. Advertising attracted more members. They began using the YMCA in Patchogue. Seeing a need for some kind of education for their children, the group decided that Unitarianism fit well with their humanist bent, so they became the Unitarian Fellowship of Brookhaven.
1961-2010: After buying the property at 51 Browns Lane in Bellport Village, the group was known as the UU Fellowship of Bellport. The late 80s saw some decline in membership as the founding members and their children got older. The first of several ministers was hired.
2010-2012: The congregation dreamed of growing larger, and decided to move. As the search for a new location continued, the group gathered in temporary locations.
2012: We purchased the former Sayville public library building and adopted the name "UU Congregation of the Great South Bay."
2012-2018: Even as we settled into our new home, we discovered additional work that had to be done to the property. Meanwhile, the period of dislocation and relocation took a toll on our membership. Longtime members moved away from Long Island. Elder members cut back their participation from necessity. Others decided to join nearby UU congregations.
The core group of remaining members has resolved to make a fresh start, beginning with a spruce-up of our building & grounds, a revamped website and a publicity campaign to introduce ourselves to the wider community.
2019-?: We're forward-thinking and have high hopes for the next stage of this journey. We are now, as in the beginning, a lay-led bunch, mostly with a humanist bent, who seek meaningful connection and a better world.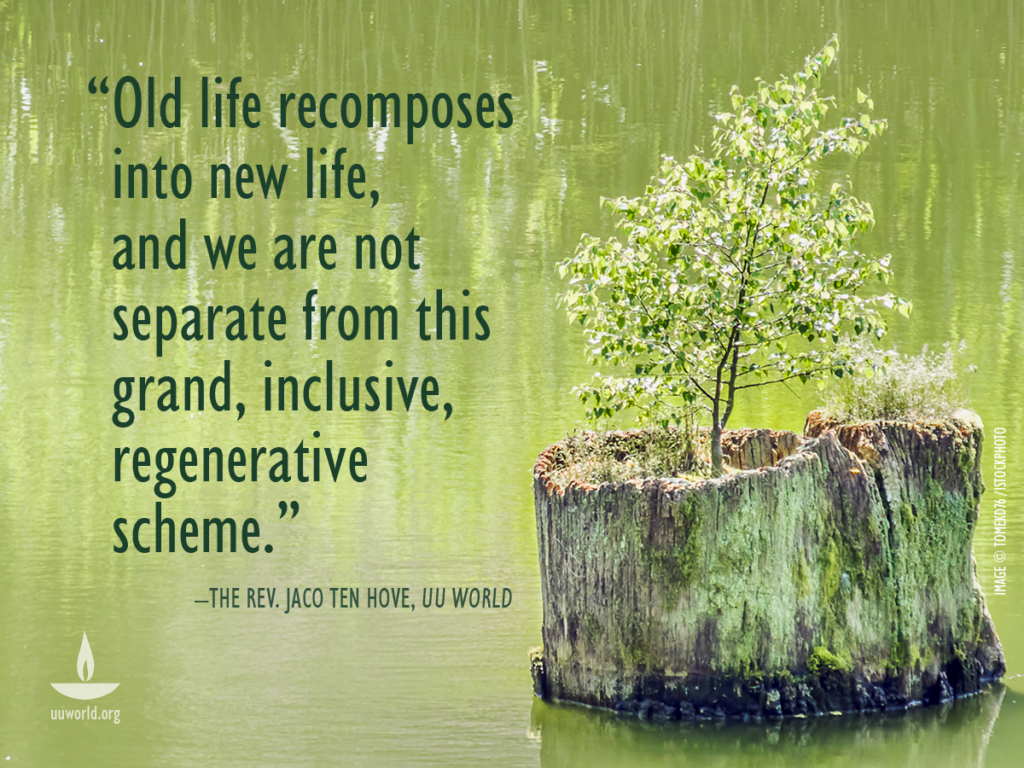 History of the UU denomination
from "Unitarian Universalism: A Short History" by James Ishmael Ford
"…Personally, at the beginning, I blame the Enlightenment. [When people] noticed they could take the same skills that were revealing the secrets of the natural world to the workings of the mind and heart and even to their religions, something wondrous birthed into the world. It would variously be called rational religion and liberal religion.
"Throughout the eighteenth century, some broad principles were worked out through a critical engagement with traditional Christian doctrines and texts. One scholar tagged these as freedom, tolerance, and reason. While these currents would find homes in nearly all religions, by the first decades of the nineteenth century in North America two denominations emerged that were particularly devoted to this approach, the Universalist Church of America and the American Unitarian Association. Despite their deep similarities, for various reasons it would take more than a hundred years for these two communities to consolidate. Finally in 1961, they did, forming the Unitarian Universalist Association."
Learn more about UU origins from this pamphlet by Mark Harris.
LGBTQ-Welcoming
We are a Welcoming Congregation, recognized by the Unitarian Universalist Association. This means that UUGSB affirms and includes those of us who are lesbian, gay, bisexual, transgender, and queer at every level of congregational life, welcoming us as whole people.
As a Welcoming Congregation, UUGSB has pledged to:
honor the lives of all people and equally affirm displays of caring and affection without regard for sexual orientation.
celebrate diversity by using inclusive language and content.
incorporate an understanding of the experience of lesbian, gay, bisexual, transgender, and queer persons in education curricula.
affirm and celebrate lesbian, gay, bisexual, transgender, and queer issues and history.
affirm marriage equality and conduct same-sex weddings.
advocate for lesbian, gay, bisexual, transgender, and queer people, promoting justice, freedom, and equality in the larger society. We speak out when the rights and dignity of lesbian, gay, bisexual, transgender, and queer people are at stake.