Membership
As a cooperative community, we rely on member participation. That means both volunteer effort and financial support.
If you haven't already viewed our Home and Welcome pages, please do! You'll find information there about our start-up status and history.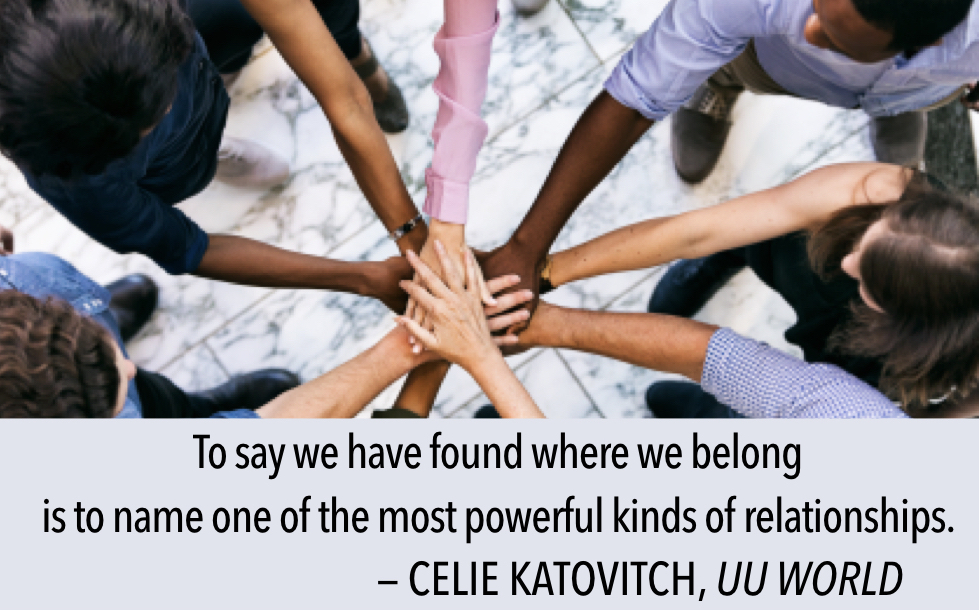 Here is a preview (so it doesn't come as a surprise) of the financial support UUGSB will need in order to keep within our means. For the upcoming fiscal year, our operating budget is about $25,000. We distribute this Suggested Fair Share Contribution Guide and ask members to make a pledge that is meaningful for them.
Benefits of joining
These are just some of the benefits:
Participation in a community of friends with similar values
Opportunities to be involved in social justice and service initiatives in the wider community
Eligibility for Long Island Area Council* programs
Discounted officiant services**
*LIAC stands for Long Island Area Council of Unitarian Universalist Congregations.
LIAC programs for children and youth include:
Sophia Fahs weeklong summer camp (for children/youth entering grades 3-12)
Coming of Age (a course for youth grades 7-9 that features community-building, mentoring, a trip to Boston, and a recognition ceremony)
Paid student internships, $100/month—up to $2500 (for youth and young adults age 16-23)
comprehensive sexuality education ("Our Whole Lives")
For more information, visit LIAC's website.
**UUGSB expects to have an arrangement with LIAC whereby local UU ministers will be on call to provide emergency pastoral care for our members. Additionally, LIAC will pay half the minister's fee in the event they are hired to officiate at a UUGSB member's rite of passage (wedding, funeral, or child dedication).
Membership commitments
Becoming a UUGSB member means you are making the following commitments, as expressed in the members' pledge:
Use this form to submit your application: