Members' pledge
Mindful of truth ever exceeding our knowledge,
of love ever exceeding our practice,
we will strive to support the mission of UUGSB,
to maintain right relations with the members of this community,
and to participate as we are able with our time, money, caring, and service.
---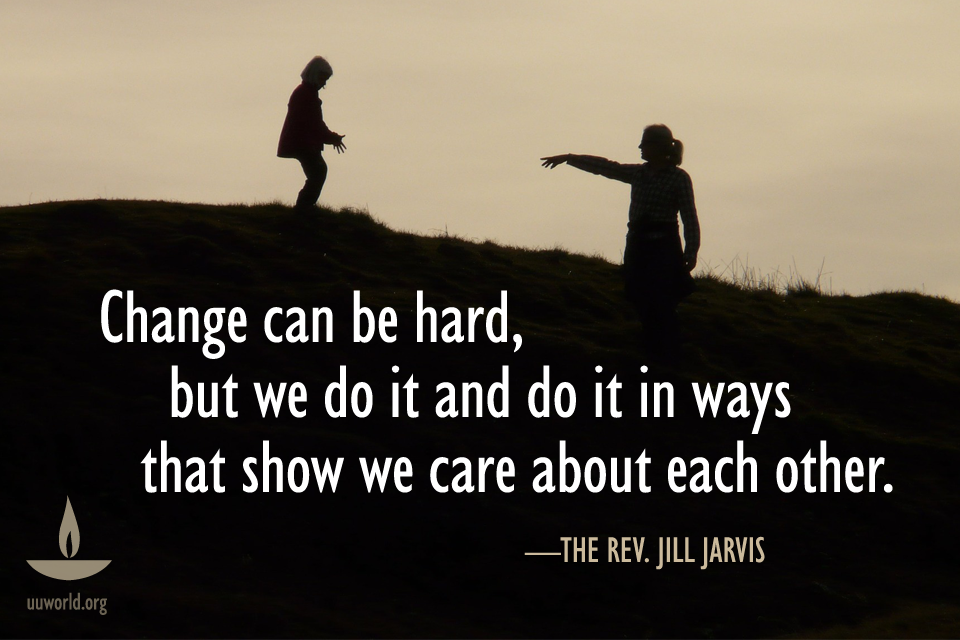 Maintaining Right Relations
For the community to thrive, there must be trust, respect, and cooperation among the community's members. This is what we mean by "right relations." Conflict is normal and may arise from time to time; when it does, its management and resolution are of paramount importance.
The following are behaviors that we agree honor the dignity and inherent worth of all participants:
– expressing appreciation;
– allowing for human fallibility;
– dealing directly with each other;
– actively listening and clarifying what we hear.
This information about maintaining right relations fits within a set of documents, some of which are still in the development stage. These include:
Bylaws
Policies and Procedures Manual
Membership Handbook
Conflict Resolution: Guidelines and Suggestions for Success