Justice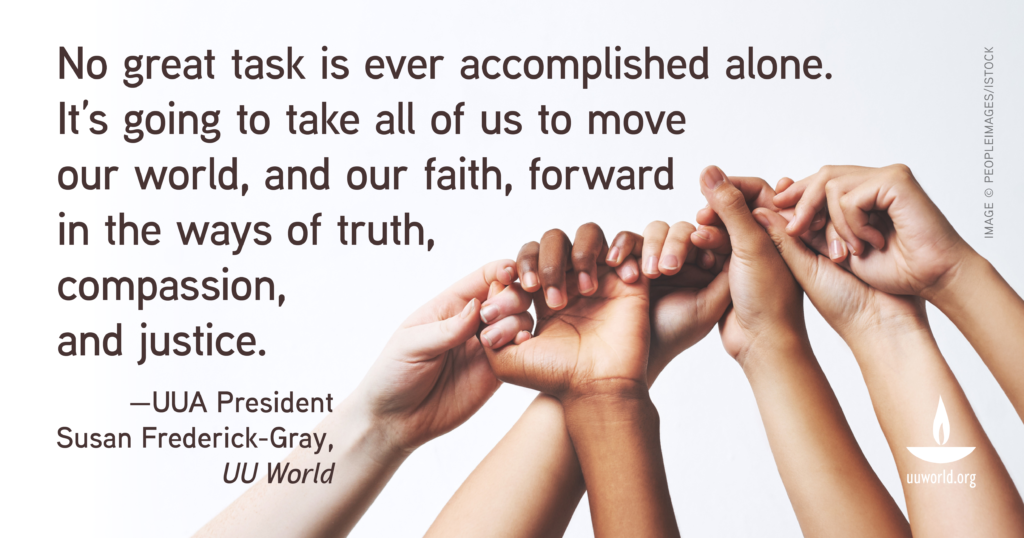 UUGSB has always been a home for people who yearn to make a difference, whether for antiracism, disarmament, gender equality, LGBTQ rights, climate justice, justice for immigrants, animal liberation… The list goes on. Our work continues for a better world.*
Some ways UUGSB will support justice activism in 2019-2020:
We will use our calendar to support and publicize social justice events organized by other community groups.
We will host screenings of films and discussions of books that raise awareness about important justice issues.
Your idea here! Do you have ideas for other ways UUGSB could be working for justice? Let's hear them!
*Speaking of anti-oppression efforts, here are some ideas from a professor of biology & neurology about how to make "us vs. them" dichotomies evaporate.