History of this community
Q: So UUGSB is starting anew, after a 60+ year history?
A: Yes! Here's the story of how we got started decades ago, and why we're making a fresh start now.
1957: A group of friends, many of them scientists at Brookhaven National Lab, started a weekly discussion group that met in their homes. Advertising attracted more members. They began using the YMCA in Patchogue. Seeing a need for some kind of education for their children, the group decided that Unitarianism fit well with their humanist bent, so they became the Unitarian Fellowship of Brookhaven.
1961-2010: After buying the property at 51 Browns Lane in Bellport Village, the group was known as the UU Fellowship of Bellport. The late 80s saw some decline in membership as the founding members and their children got older. The Fellowship decided to hire a minister.
2010-2012: We dreamed of growing larger, and decided to sell our longtime home. As we searched for a new location, we continued having Sunday gatherings in temporary locations.
2012: We purchased the former Sayville public library building and adopted as our new name "UU Congregation of the Great South Bay."
2012-2018: Even as we settled into our new home, we discovered additional work that had to be done to the property. Meanwhile, the period of dislocation and relocation took a toll on our membership. Longtime members moved away from Long Island. Elder members cut back their participation from necessity. The core group of remaining members resolved to make a fresh start, beginning with the launch of Journey Groups, a spruce-up of our building & grounds, a revamped website and a publicity campaign to introduce ourselves to the wider community.
2019-?: We're forward-thinking and have high hopes for the next stage of this journey. We welcome your company!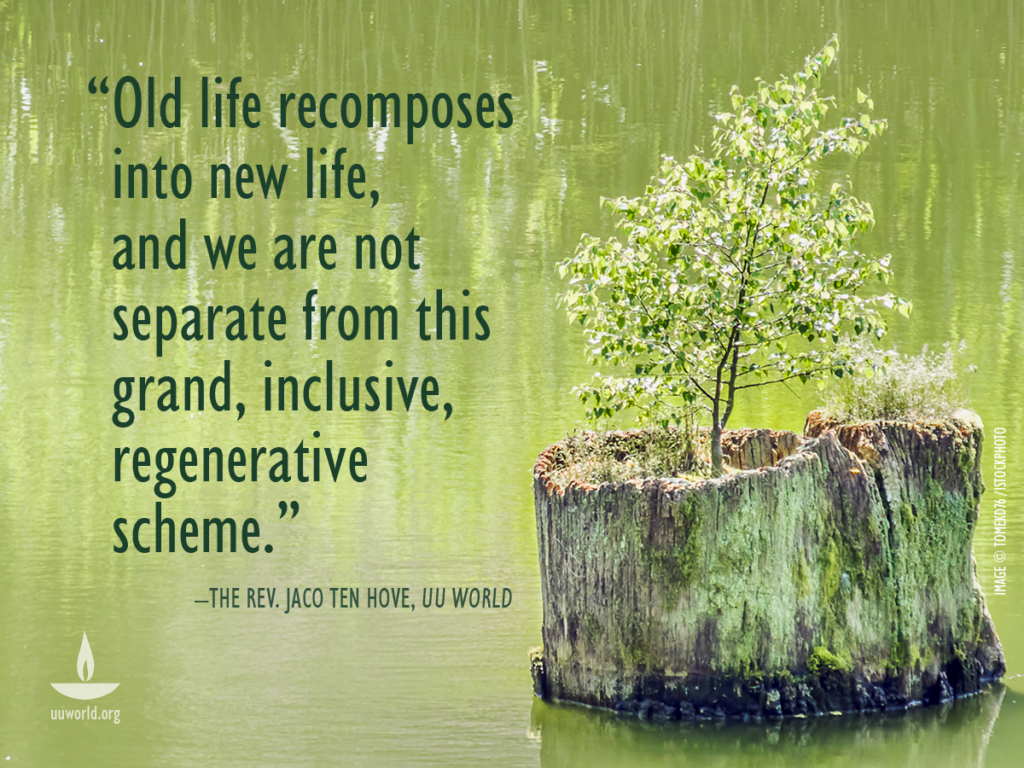 History of the UU denomination
from "Unitarian Universalism: A Short History" by James Ishmael Ford
"…Personally, at the beginning, I blame the Enlightenment. [When people] noticed they could take the same skills that were revealing the secrets of the natural world to the workings of the mind and heart and even to their religions, something wondrous birthed into the world. It would variously be called rational religion and liberal religion.
"Throughout the eighteenth century, some broad principles were worked out through a critical engagement with traditional Christian doctrines and texts. One scholar tagged these as freedom, tolerance, and reason. While these currents would find homes in nearly all religions, by the first decades of the nineteenth century in North America two denominations emerged that were particularly devoted to this approach, the Universalist Church of America and the American Unitarian Association. Despite their deep similarities, for various reasons it would take more than a hundred years for these two communities to consolidate. Finally in 1961, they did, forming the Unitarian Universalist Association.
Learn more about UU origins from this pamphlet by Mark Harris.